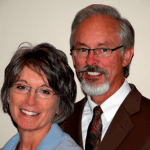 Dan Webb – Minister
Dan is a graduate of Bluefield High School, Class of 1971, of Bluefield College of Evangelism where he earned a Bachelor of Sacred Literature and has a Master of Christian Leadership with an emphasis in counseling from Kentucky Christian University. Dan is most actively involved in preaching, teaching and counseling responsibilities. He and his wife Janeen, Bluefield High School Class of 1974, live in Bluefield, VA. Janeen volunteers as Mid-Way's choir director.
Paul Goldsworthy – Associate Minister
Associate MinisterPaul Goldsworthy is Mid-Way's associate minister, focusing primarily on music, preaching, and teaching. Paul is from Maryland and a graduate of Bluefield College of Evangelism with a Bachelor of Arts Degree. He is a former teacher for the Bible in the Schools program in Mercer County. Paul, his wife Melanie and their six children reside in Bluefield, WV.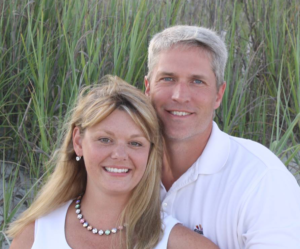 Jon Jones – Youth Minister
Jon Jones is the student minister. He works with the sixth through twelfth grade students in the church. He is a graduate of Graham High School Class of 1993 and currently also teaches 3rd grade at Graham Intermediate School. His focus is on developing relationships and guiding the future of the church. Jon and his wife Stacy and their three children reside in Bluefield, VA.
Katie Willis – Children's Ministry Coordinator
Katie is a graduate of James Monroe High School Class of 2000 and Bluefield State College where she earned a Bachelor of Science Degree in Business Administration. Katie works with pre-school and elementary- aged children of the church, developing curriculums and activities especially for them. Katie and her husband Justin Willis and their three children reside in Bluefield, VA.
Jessica Sandlin – Secretary
Jessica is from Bluefield, WV and serves in many capacities as the church's secretary. Jessica and her husband Steven live in Bluefield, WV and have 3 children.
Freda Thomas
Freda currently serves on staff as Mid-Way's interior cleaner. Freda and her husband Don reside in Bluefield, WV.